UCLA alumna Cinthia Flores appointed as 2013-2014 student regent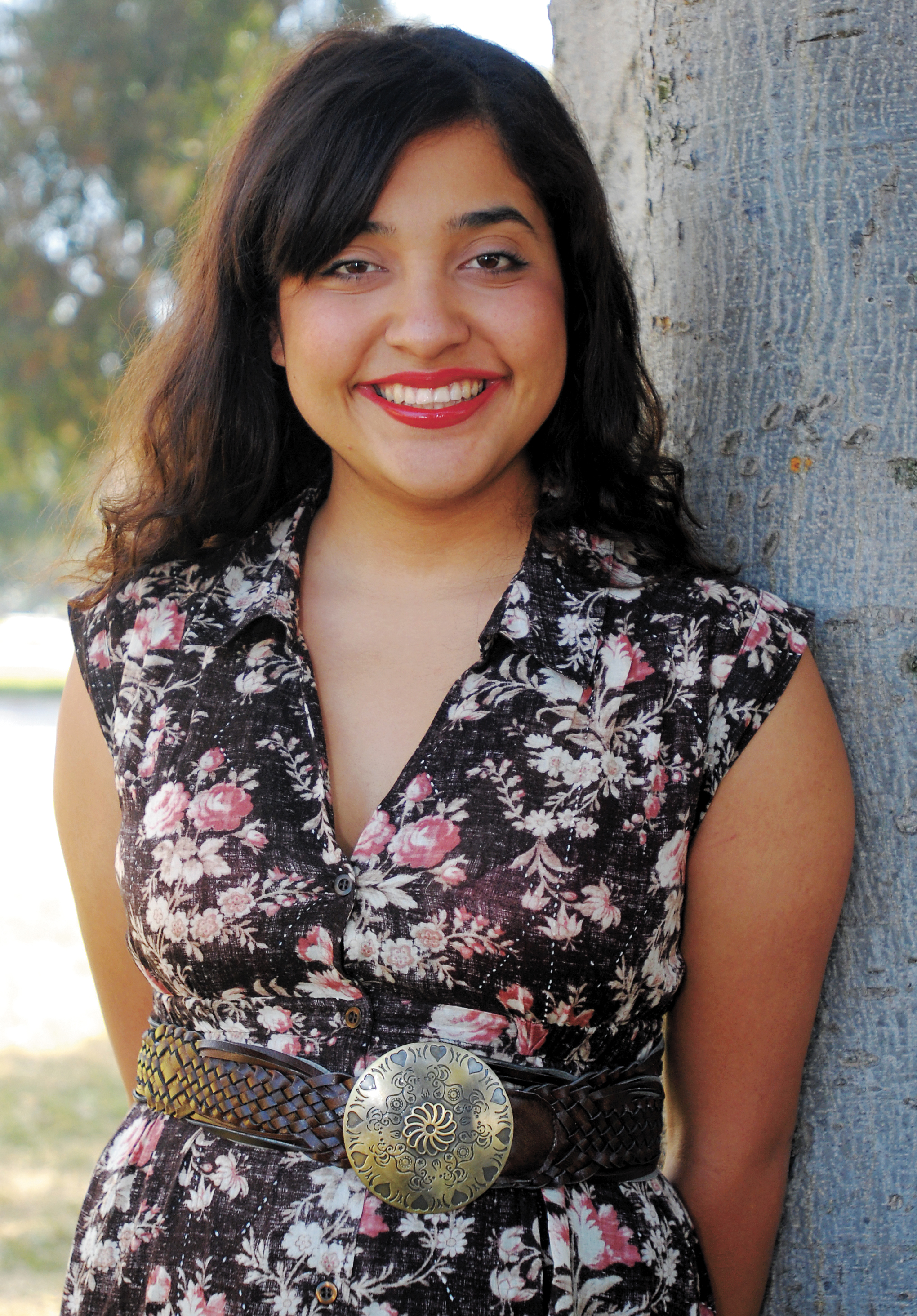 Cinthia Flores, UCLA alumna and second-year UC Irvine law student, was appointed as the 2013-2014 student regent by the UC Board of Regents last week.
Almost six years ago, Cinthia Flores, then a first-year UCLA student, chose to become a tutor through a campus club "" a decision that began her career as a prominent student advocate for education.
After four years of leadership at UCLA, alumna and second-year UC Irvine law student was approved by the UC Board of Regents on July 18 to serve as the student regent-designate for the 2012-2013 term.
During her term as the student regent-designate, Flores will act as a non-voting member of the 26-member board until she becomes the official student regent for the 2013-2014 term.
The student regent is a voting representative who serves as a voice for student options and frustrations, said current Student Regent Jonathan Stein, a graduate student at UC Berkeley.
Flores said it was during her time at UCLA that she became passionate about public policy.
While working as a tutor at MEChA de UCLA, a student organization that promotes Chicano culture, Flores said that she noticed there were flaws and gaps in the K-12 education system. As a member of a similar community as the students she tutored, she said she felt responsible for helping the students access a university level education.
Flores said because the student regent position has access to senior administration and the state legislature, she felt as though it would give her the best opportunity to create action for education policy.
At UCLA, Flores was an honors student majoring in political science and double minoring in Chicana/o studies and labor and workplace studies. In addition to becoming the first Latina president of the Undergraduate Students Association Council, Flores helped secure a $650,000 textbook price reduction and served on the board that eliminated the SAT Subject Tests as a UC requirement.
While Flores was USAC president, councilmembers said that friction among the board made accomplishing goals a challenge that year.
Flores said that it was difficult to find a common goal to work toward because councilmembers had different priorities. This time, in her term as student regent, Flores said she hopes to figure out a common goal of UC students that she can push for early on.
"Through my leadership positions, I noticed that one of the common frustrations was that a lot of things were happening that were contrary to what the students wanted," Flores said.
High tuition costs and a lack of diversity in the student population are among the problems Flores said she thinks need to be addressed immediately. She said making tuition more affordable will give more students the opportunity to attend a UC.
As a first generation college student, Flores said she understands the importance of making tuition more affordable to all students who have academic potential, but perhaps not enough financial support.
"My goal is to be more creative in finding solutions to problems, as well as to push the board to think critically about why current solutions aren't necessarily working," Flores said.
Although the student regent is only a single vote among the rest of the board, Flores said she plans to seek advice from current Student Regent Stein about how to be vocal and aggressive in communicating student needs.
She said she also hopes to compile a report to present to the board that would show the consequences of their past decisions on UC students from year-to-year.
Jesse Melgar, a UCLA alumnus who served as external vice president of USAC from 2008-2009, appointed Flores as a representative on the University of California Student Association. While on this board, Flores assisted in the development of the proposed College Affordability Act, a proposal which would direct income tax revenue to California public universities.
"Cinthia has so much experience in how to implement policy and is such a motivating individual," Melgar said. "Not only that, but she's lived the experiences of many UC students."
Flores passed several rounds of interviews at the university and state levels until she was one of three students to be interviewed by a panel of regents. The panel then chose Flores as the one student to be approved by the full Board of Regents.
Flores said she plans to attend student conferences during her term as student regent, such as the annual UC Congress and Students of Color Conference to speak to students firsthand about their concerns. She said she hopes to use these concerns to create a student-initiated UC system evaluation plan, which would also address tuition.
"I'm a huge policy geek, so I'm honestly very excited to work on all of this," Flores said.
At UC Irvine, Flores has helped raise money so students who are interested in public policy jobs have enough funding for the summer. After law school, Flores said she plans to practice employment or immigration law.
Her mother immigrated to the U.S., and Flores said her family's support helped her to become the first to graduate college.
"My mom had to sacrifice a lot to get me to this point, so any of my accomplishments are a tribute to her," Flores said. "She … had to navigate a different world in order for us to succeed."