Conversation with Meg Cabot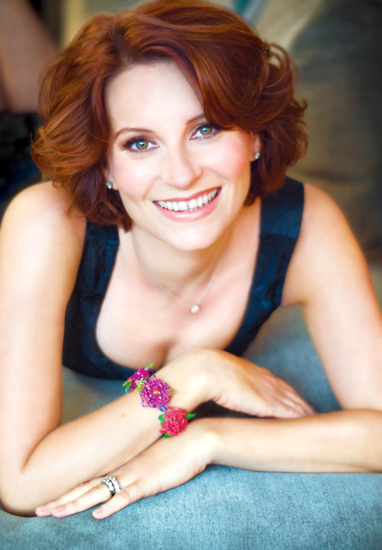 Meg Cabot will speak Saturday at 10:30 a.m. in Ackerman Grand Ballroom.
Meg Cabot is returning to the Los Angeles Times Festival of Books for the first time since the release of "The Princess Diaries" and just in time for the festival's first ever Young Adult Stage. From her newest novel "Runaway" to her panel titled "Young Adult: The Kids are Alright," the titan of teen literature is going to have her hands full as she talks to fans about what inspires her. Cabot took the time to talk to the Daily Bruin's Samantha Suchland about growing up in the Midwest, touring in Brazil and Indiana's obsession with high school show choir.
Accidental author
Perhaps best known for young adult fiction, Cabot's foray into the genre was a bit of an accident.
"The first thing I wrote that was targeted to that market was "˜The Princess Diaries,' but I really wrote it with my friends in mind, and my friends at that time were 30. So I really just wrote it to crack my friends up. My agent was like, "˜Well, I think this is young adult,' and I thought she was nuts."
Not that getting published was easy.
"It actually got rejected everywhere. A lot of the places (my editor) sent it sent rejected notices saying it was totally inappropriate for teens and children. Because at that time, young adult hadn't really had the resurgence that it has had, and there was kind of this feeling that all young adult fiction had to have this big heavy message."
Bible Belt blues
While the young adult section dominates Barnes & Noble today, Cabot had a different experience searching for books growing up.
"There weren't a lot of young adult books, or at least that I could find in my library, which were funny. … I didn't want to read downer books because my dad was an alcoholic and I had that at home, and I didn't want to read what was going on at home."
What to do instead? Write those books herself.
"I wanted to write books for girls who were like me "" who couldn't find stuff where the heroine was a strong heroine, but the book was on the funny side. Where you closed the book thinking, wow I feel better."
The local library had books with endings not as happy as Cabot's.
"I grew up in the Bible Belt so there were lots of books warning you that if you have sex you will get pregnant, and you will die. … The heroine was always named Megan, too, so I was like, "˜Oh look, there's a girl named Megan. Oh, she's dead, that's nice.'"
Brazil or bust
With "The Princess Diaries" published in more than 38 countries, Cabot has a large international fan base. Most recently, she traveled to Brazil for the Bienal do Livro book festival.
"They treat authors like rock stars there. I had to have security everywhere I went. … I loved it "" it was like being one of the Jonas Brothers."
She added that the festival is so large, with an estimated crowd of more than 600,000, that even the signings had to be regulated.
"They're only allowed to bring two books, and some of them brought library books. They were just so sweet."
A real life "Gleek"
As a fan of the television show "Glee" and an alumna of high school show choir, Cabot has an unusual relationship with the hit show.
"What's funny is the creator actually was in the rival show choir of my choir. So my show choir would actually compete against his show choir."
So how does the show compare to the real thing?
"There was a Rachel Berry in my show choir who everyone hated, she just was so bossy. All the characters are based on real people, not that I know personally, but you know, the kind of people who were in my choir."
But while the show choir from "Glee," New Directions, is constantly in danger of being cut, show choir is safe in high schools throughout Indiana.
"In Indiana, that's what you do. It's so intense. You devote so much time to it that if you want to do something else it's like, "˜Really?'"
What's next
A vampire novel of course. But these vampires are for the older set.
"They're bad vampires. They're not sparkling vampires. They're real vampires. They kill people. If you have sex with them, they will bite you, and you might like it."
E-mail Suchland at [email protected]